<!- TIMELINE ITEM -!>
1973-1975
Dee Worley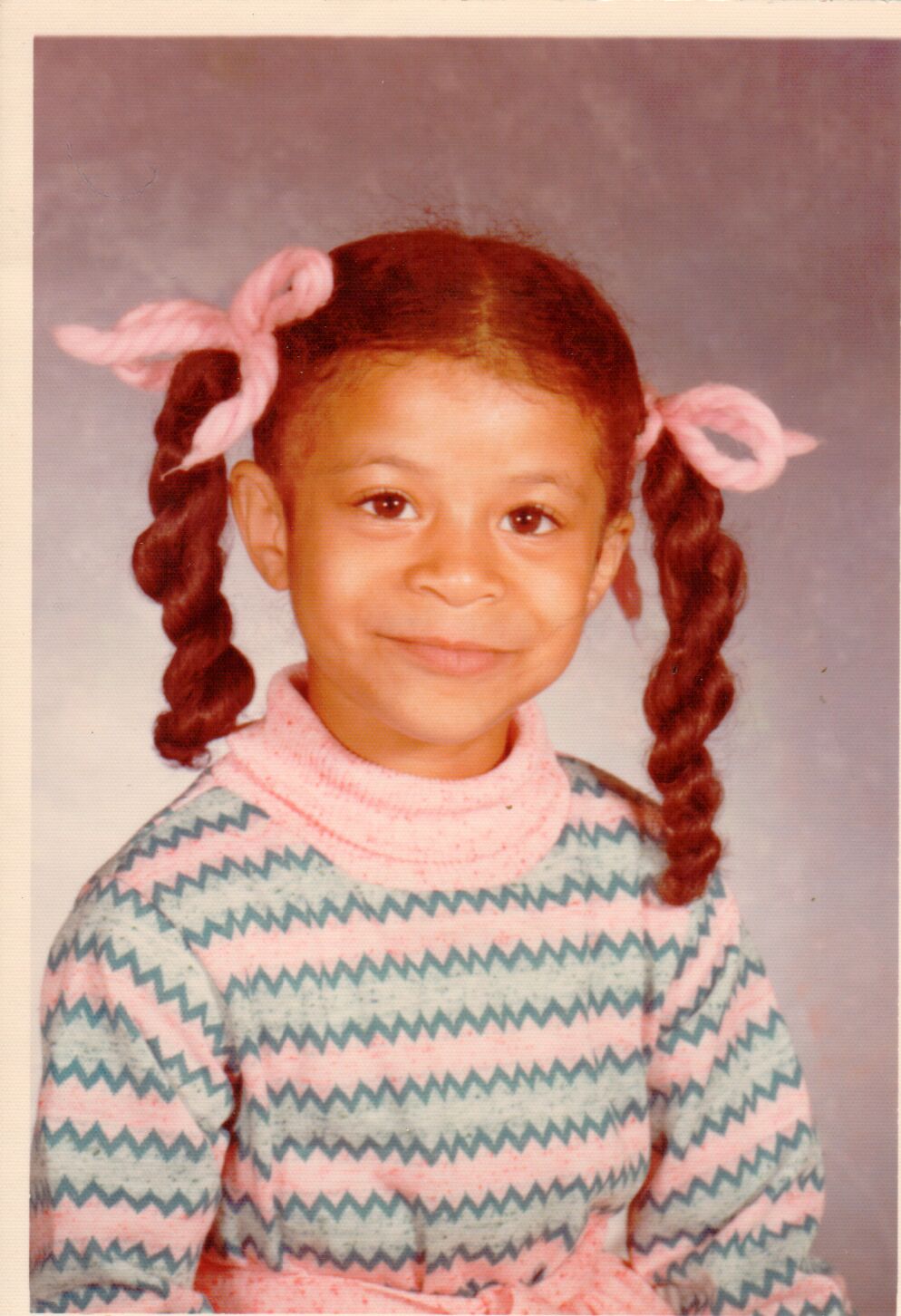 Between the ages of two and four years old, I was using my parents' bed as my personal trampoline. Mom took me to the YMCA and enrolled me in gymnastics class. After flipping around there for a day, someone immediately said, "Get your daughter out of here. She's a gymnast. She needs to go to a real gymnastics gym with real gymnastics coaches...not tumbling classes." It. Was. On.
<!- END OF TIMELINE ITEM -!> <!- TIMELINE ITEM -!>
1979
Dee Worley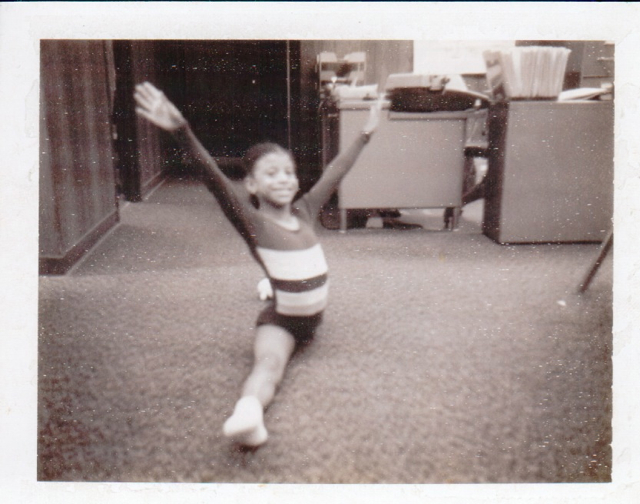 My stepdad got a job transfer, and we moved to Huntsville, Alabama (A.K.A. "Rocket City"). I was eight years old, and determined to make the 1988 Olympic team. I was also asked which college within the state had my support. One college was coached by Paul W. "Bear" Bryant, who had won a bunch of championships, fought segregation in football and was on the cover of Time magazine. Steely Dan called this college "the winners of the world" in a song. The other school didn't win. I went with the winners. This will matter later.
<!- END OF TIMELINE ITEM -!> <!- TIMELINE ITEM -!>
1982
Dee Worley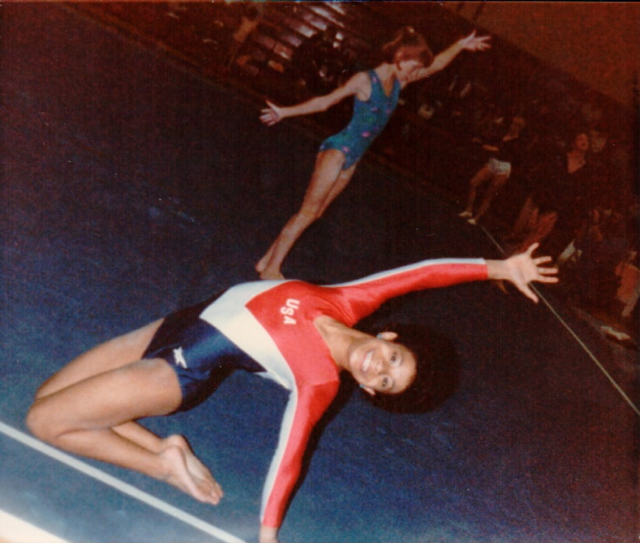 I had moved away from home to train with David and Sarah Patterson in Tuscaloosa, Alabama. Sarah was the University of Alabama head gymnastics coach, and she and David also had a USA gymnastics club gym called Bama Bounders. Coach Bryant hired Sarah. He was still coaching 'Bama football. At age 12, I'd qualified to the "Elite" level in gymnastics. I was the first person in the state of Alabama to do it. An article in the Tuscaloosa News was written about it. Coach Bryant saw it, and told Sarah he wanted to see me in his office. #worldrocked. My dad drove from Huntsville to accompany me to "the meeting." This was much bigger than qualifying as an Elite in gymnastics. Much, much bigger. We met Coach Bryant, shook his hand, talked about the rewards of dedication and he said, "Young lady, I expect you to come to the University of Alabama when you're of age, do you understand me?" Without hesitation, I replied, "Yes sir!" I'm pretty sure I was the first middle school kid to verbally commit to 'Bama. Coach Bryant was gone a year later. I'm beyond blessed to have shared that incredibly special moment with the man who had won more college football games than any coach in history.
<!- END OF TIMELINE ITEM -!> <!- TIMELINE ITEM -!>
1985
Dee Worley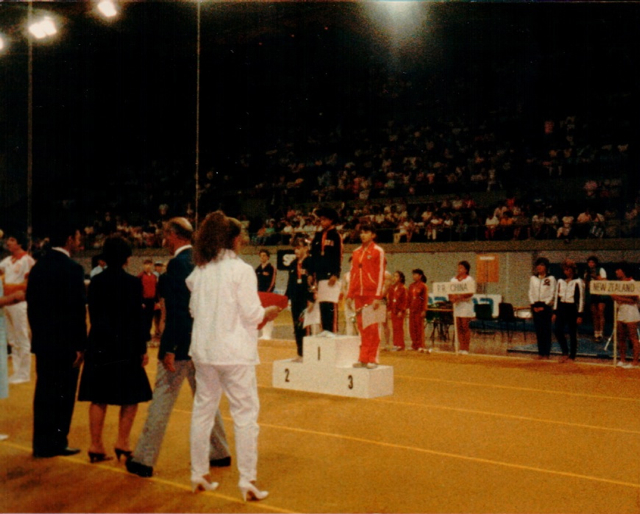 I won my first international competition gold medal at the Australia Games. I saw Koala bears, ate a vegemite sandwich (total disappointment after listening to the song "Down Under" a million times) and beat my favorite gymnast - the reigning world champion – Natalia Yurchenko. I felt horrible for beating her. She noticed my remorse on the awards stand and, just before the USA national anthem was played, she firmly grabbed my arm and said, "Don't ever apologize for winning." My ears have been pinned back ever since.
<!- END OF TIMELINE ITEM -!> <!- TIMELINE ITEM -!>
1988
Dee Worley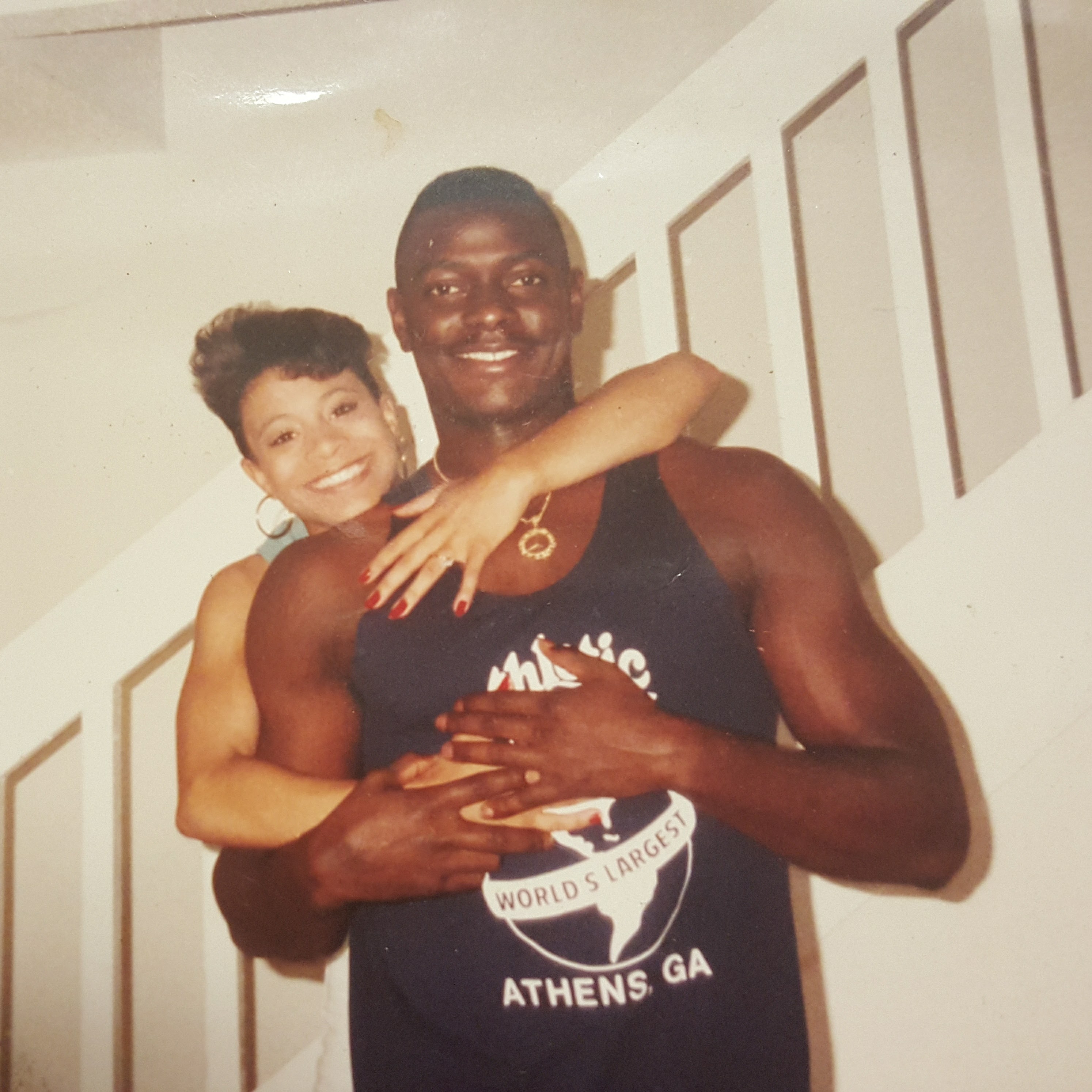 After 13 years of intense training, winning the USA national all-around championship, moving to Tuscaloosa, California, Texas and Florida to train with the top coaches in the sport (with my Mom following me to each state), I qualified for the Olympic Trials, but couldn't compete due to torn ligaments in my ankle. My Olympic dream was gone in an instant. Enter the man of my dreams. #gamechanger. We would date for over three years, and split in 1991. #soulcrushingblow. Eighteen years later, he made it up to me. #destiny.
<!- END OF TIMELINE ITEM -!> <!- TIMELINE ITEM -!>
1989-1993
Dee Worley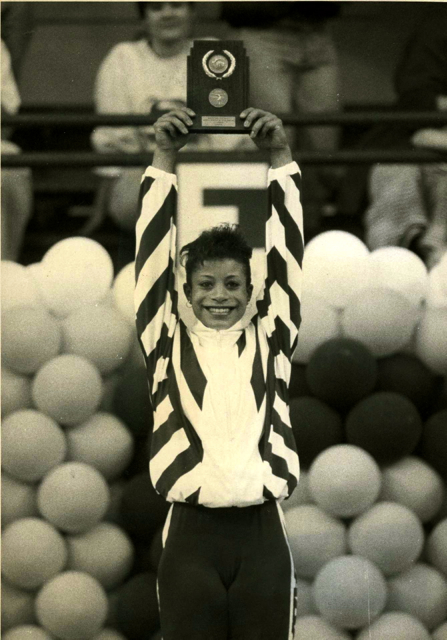 Although I was recruited by many schools throughout the country, it was between 'Bama and UGA for me. I had an opportunity to make history at 'Bama as the first African American gymnast in the history of the school. And besides, I'd promised Coach Bryant. End of discussion. History was made. Championships were won. Lifelong bonds were formed. The last four of my seventeen-year career were epic. Coach Bryant was right..."the price of victory is high, but so are the rewards." Roll Tide.
<!- END OF TIMELINE ITEM -!> <!- TIMELINE ITEM -!>
1999
Dee Worley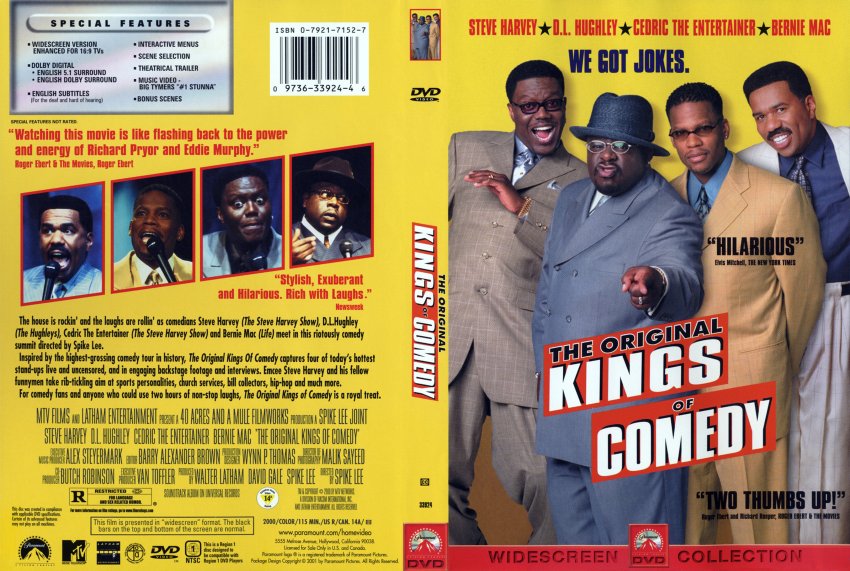 Seven years into my career as a publicist in Los Angeles, I represented the producer of "The Kings of Comedy" comedy tour (Latham Entertainment). The tour - featuring Steve Harvey, D.L. Hughley, Bernie Mac and Cedric the Entertainer - was made into a feature film and opened #2 at the box office. And, it all started with a story in the Wall Street Journal.
<!- END OF TIMELINE ITEM -!> <!- TIMELINE ITEM -!>
2001-2004
Dee Worley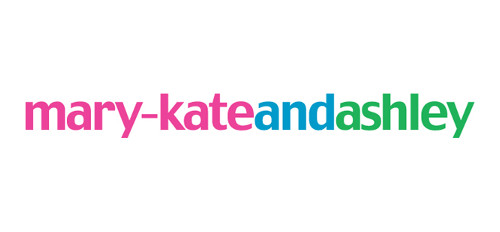 After "Full House," there was
The mary-kateandashley Brand (written exactly that way...brand identity, anyone?). Working for a billion-dollar global brand was an incredible and profoundly challenging professional experience. Working alongside the best marketing minds in any industry has its advantages.
<!- END OF TIMELINE ITEM -!> <!- TIMELINE ITEM -!>
2005-2007
Dee Worley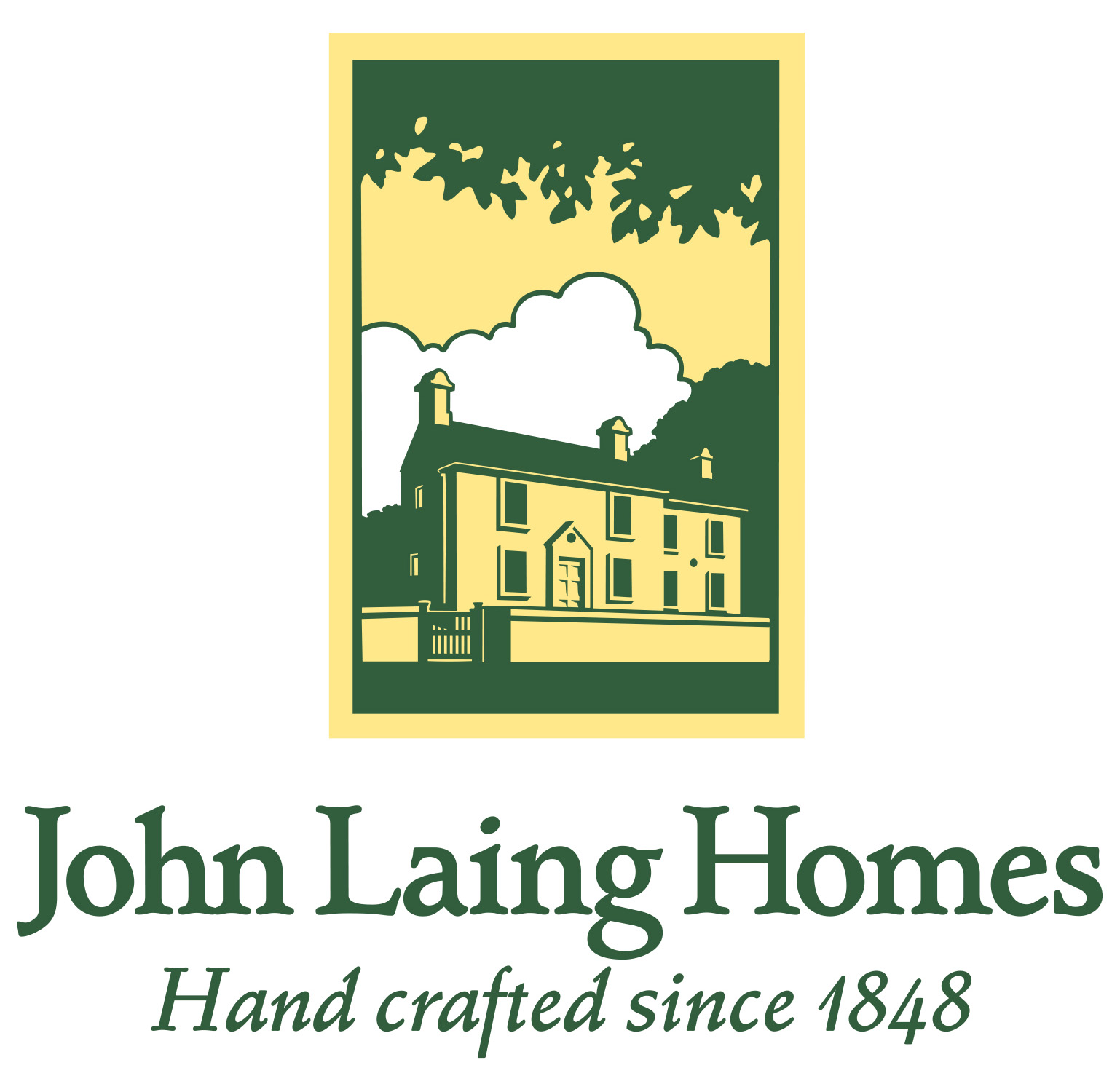 After three years of 405 freeway commutes in L.A. (not for the faint of heart), I switched gears and worked for a boutique agency 10 minutes from my home in Palos Verdes Estates, which executed advertising and public relations campaigns for some of the world's largest real estate builders and developers. The editorial articles I secured for clients were about land acquisitions, historic building loft conversions, masterplan community groundbreakings, celebrity golf courses and the Southern California real estate "bubble" that was certain to burst at any time. I never dreamed there'd be such a fury of media interest about dirt, but it really was an exciting time to broaden my industry knowledge.
<!- END OF TIMELINE ITEM -!> <!- TIMELINE ITEM -!>
2007-Today
Dee Worley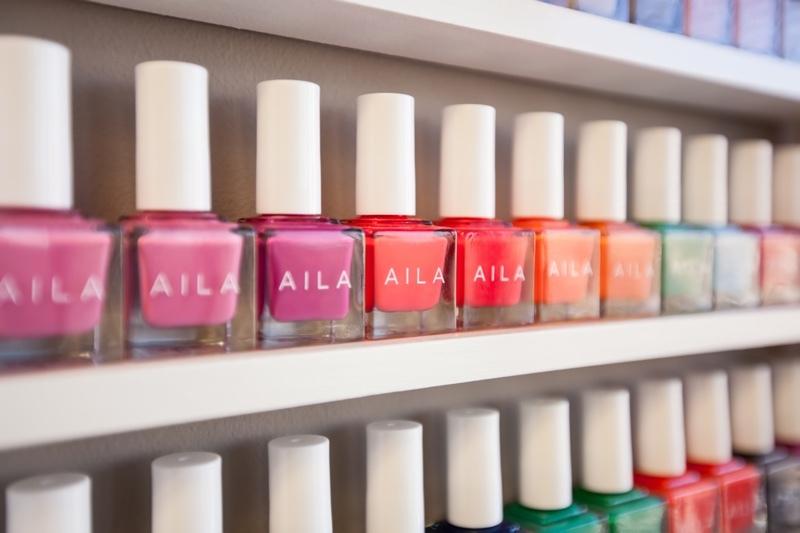 I left agency life, and started my own communications consulting firm in '07. When Tim and I got married in 2010, what was once Perfect Ten Consulting became Worley Global Enterprises. As with my gymnastics career, I've had a lot of wins, but those wins don't belong to me. They belong to my clients.
<!- END OF TIMELINE ITEM -!>
Get in Touch with DEE
Marketing, PR, or Literary Consulting
Click to request an information download with Dee for marketing, PR or literary consulting services