<!- TIMELINE ITEM -!>
1976
TIM WORLEY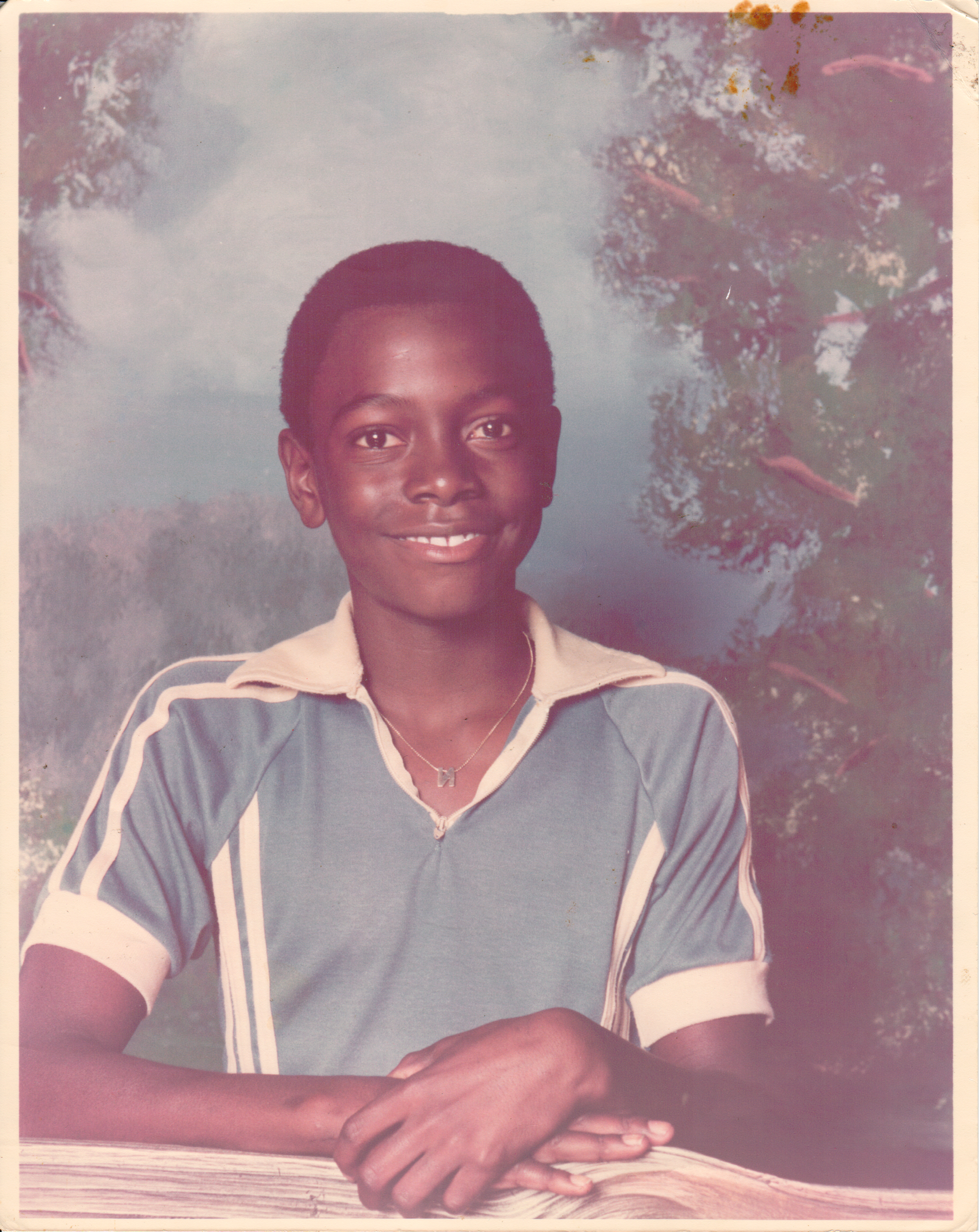 I started playing football, baseball, basketball and participating in track and field in Lumberton, NC. It was either play sports or get in a heap of trouble every day. I chose wisely.
<!- END OF TIMELINE ITEM -!> <!- TIMELINE ITEM -!>
1984
Tim Worley
By this time, I was setting football, basketball and baseball records as a senior at Lumberton High School. I was the #2-ranked running back in the country, and I was recruited by nearly every NCAA D1 college in the country, and I narrowed my choices to 1. Oklahoma, 2. Clemson, 3. Florida State, 4. Georgia, 5. Tennessee. I ultimately chose UGA because then Oklahoma coach Barry Switzer made the costly mistake of tapping his lizard-skin cowboy boots on my Mom's coffee table, and she said, "You're not going to Oklahoma. That man put his boots on my table." Also, the #1 running back in the country went to Florida State, Clemson didn't have SEC strength and Tennessee had 19 inches of snow during my recruiting visit. Go 'Dawgs.
<!- END OF TIMELINE ITEM -!> <!- TIMELINE ITEM -!>
1985
Tim Worley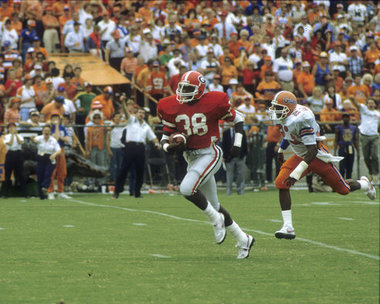 Going from my small town in North Carolina to hearing 85,000 people screaming for me every weekend was...awesome. My freshman year at UGA was highlighted with our win over #1 ranked Florida during the regular season. We were ranked #15. I ran an 89-yard TD, which remains the longest UGA TD from scrimmage today. That 1985 #squad is still the only UGA team to defeat a #1 ranked team.
<!- END OF TIMELINE ITEM -!> <!- TIMELINE ITEM -!>
1986
Tim Worley
Four games into my sophomore season, I tore the ICL and medial meniscus in my left knee. Thankfully, I didn't have to have reconstructive surgery, but the road back to the football field would be a long one...especially since I stopped going to class and had to get my GPA up at a JUCO.
<!- END OF TIMELINE ITEM -!> <!- TIMELINE ITEM -!>
June 1988
Tim Worley
The gymnast. When I first saw Dee, she was flying around Stegeman Coliseum in Athens, GA like a hummingbird. USA Gymnastics was having its national "Classic" meet in Athens that year, and Dee was in the meet working toward a spot on the 1988 Olympic Team. After a workout, a few of my teammates and I heard a ruckus inside the coliseum. We peeked in to see what all the noise about, and my eyes immediately connected with Dee's. Boom. The thunderbolt. I said to Rodney Hampton, "Hey...I think I see my future wife." UGA was heavily recruiting her at the time, and a UGA gymnast introduced us (she asked who I was). I went to the meet the next day, she flipped and flew all the way back onto the National Team (it was a comeback meet for her), and we started dating long-distance. Me in Athens. Dee in Orlando (her coach was there). She was the love of my life and the girl of my dreams. That much I knew. We dated for three years. I broke her heart in 1991 when she was setting records and making history as a gymnast at 'Bama. That breakup was the beginning of nearly two decades of destruction in my life. At the time, I thought she was the one who got away. What I didn't know was, we were destined.
<!- END OF TIMELINE ITEM -!> <!- TIMELINE ITEM -!>
September 1988
Tim Worley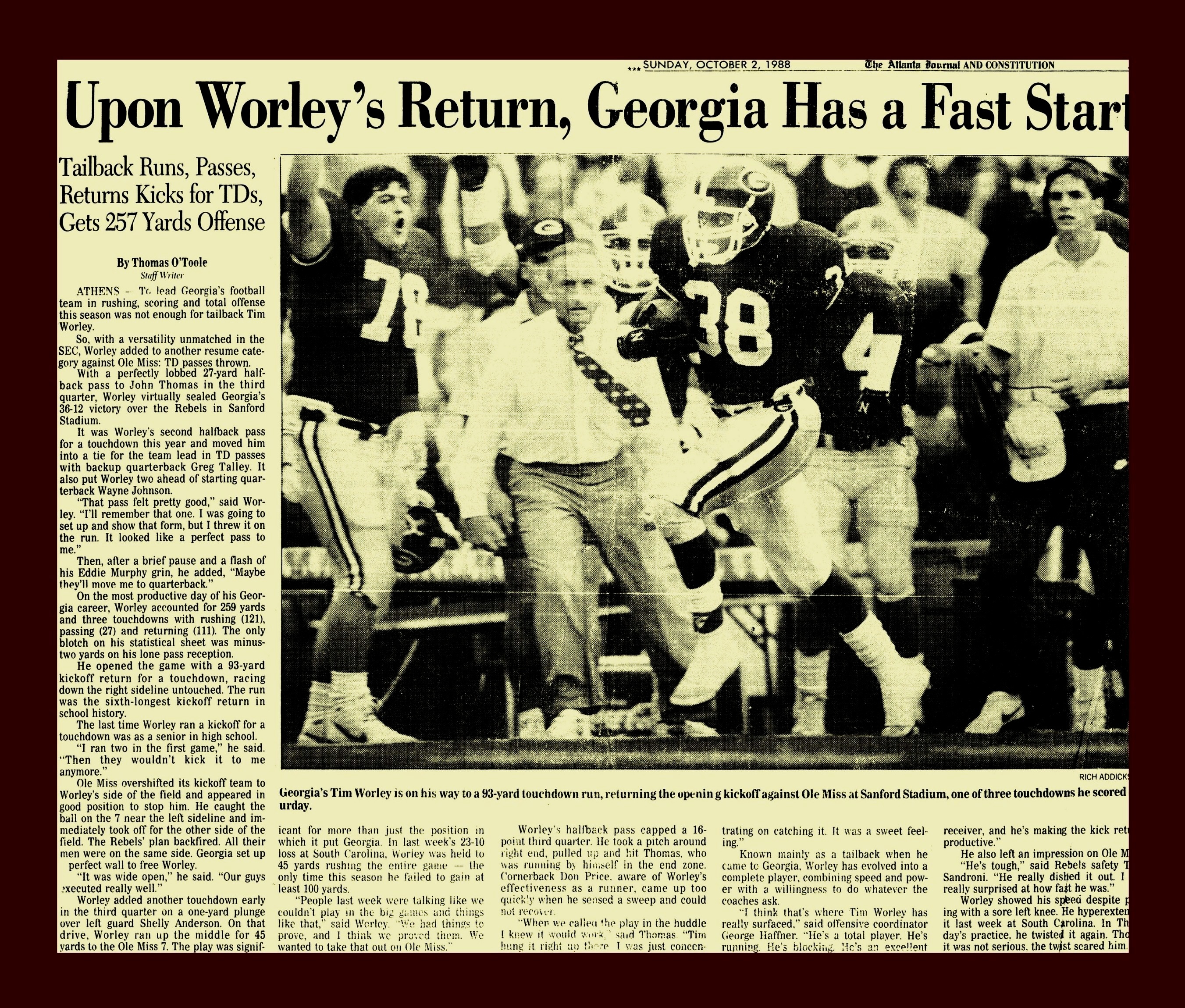 Go ahead...call it a comeback. After being declared academically eligible again – and getting a clean bill of health from my doctors and trainers – I was a man on a mission. I had a lot to prove, and a very short amount of time to prove it. Throughout my UGA career, I shared the backfield with other UGA greats including Rodney Hampton, Keith Henderson, David McCluskey, Lars Tate and Alphonso Ellis (RIP). Coach Dooley was like a kid in a candy store. UGA isn't known as "Tailback U" for nothing. Splitting carries with "Hamp," Keith and Alphonso, I finished the '88 season with 1,216 yards and 18 TDs. More importantly, we beat Florida that year. That's our must-win game every year.
<!- END OF TIMELINE ITEM -!> <!- TIMELINE ITEM -!>
December 1988
Tim Worley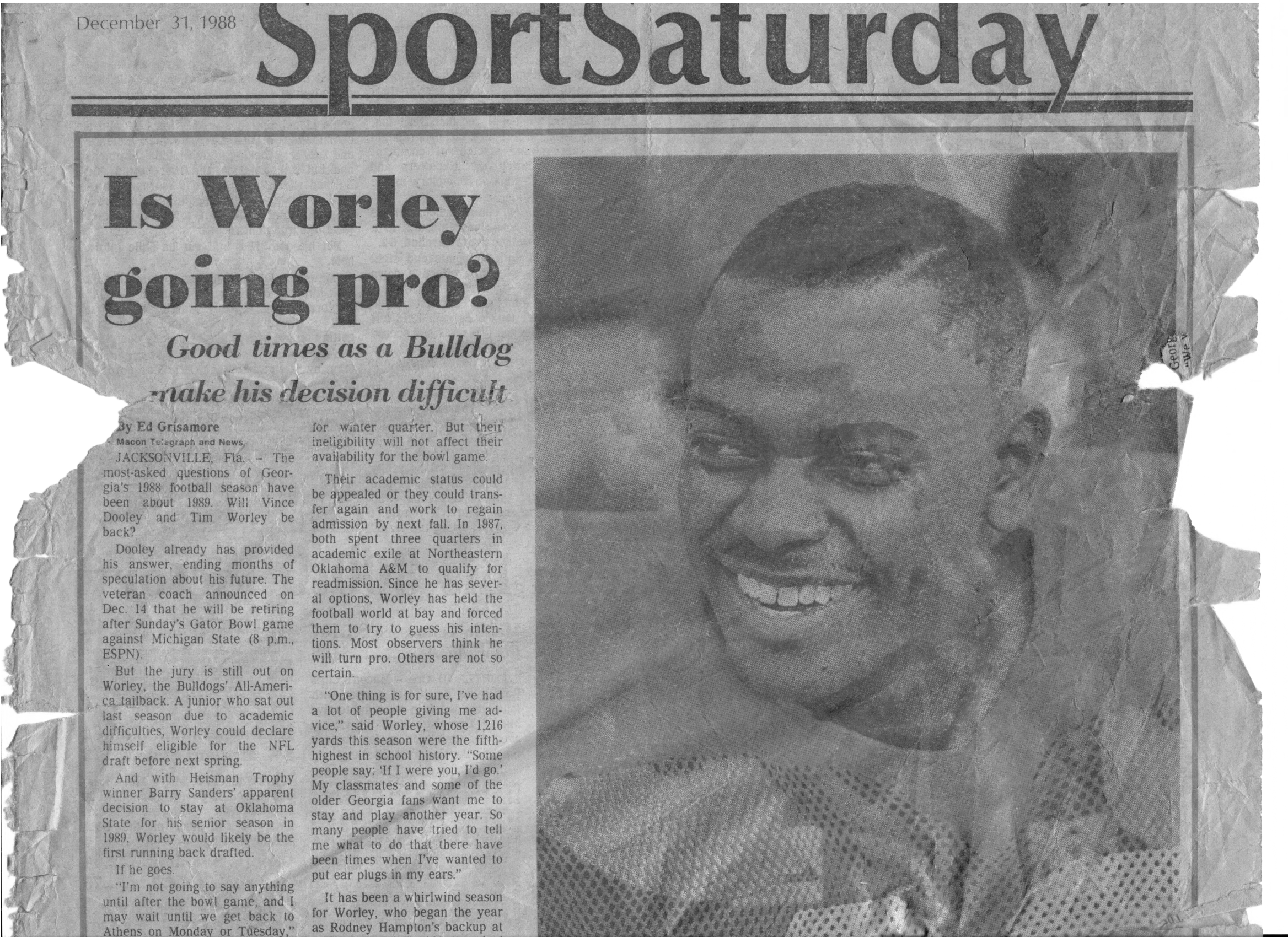 Should I stay or should I go? (All 80s purists will get that song reference.) I was told my draft stock was pretty high, and I didn't want to risk injury again. After discussing it with my parents, Coach Dooley and my position coach, I decided to declare myself eligible for the 1989 NFL Draft.
<!- END OF TIMELINE ITEM -!> <!- TIMELINE ITEM -!>
September 1989-1993
Tim Worley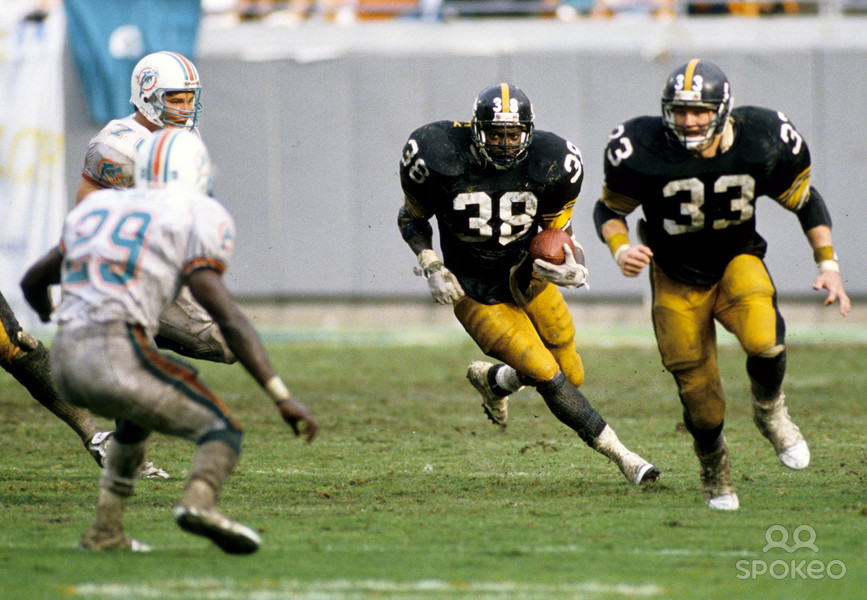 I was reading Pete Rozelle's lips from a Beverly Hills hotel ballroom on NFL draft day. He said "Tim Worley." I was a Pittsburgh Steelers running back. I was the Steelers first selection in the draft (1st round, 7th pick), and they were counting on me. The pressure was indescribable. I was 22 years old. I felt like the weight of the world was on my shoulders, and every temptation in the world was in the palm of my hands. The pressure was too much for my maturity level. After a good rookie season, the fast life caught up with me. Injuries, DUIs, failed drug tests, a stint in rehab, riding the bench while waiting out a one-year suspension, watching Barry Foster crush it on the field and an ego problem led me to ask to be traded.
<!- END OF TIMELINE ITEM -!> <!- TIMELINE ITEM -!>
1993-1996
Tim Worley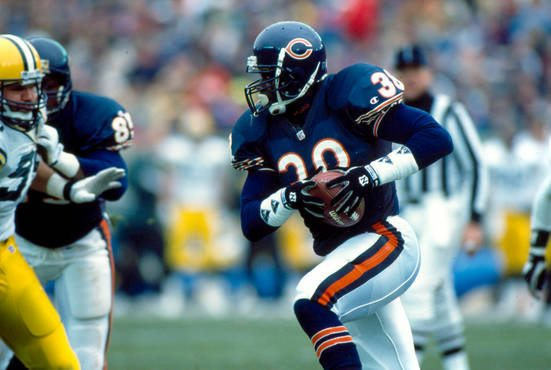 I found out I was a Chicago Bears running back while watching ESPN. The Bears got me starting right away, but I was still living a nefarious lifestyle, and football was a distant second on my priority list (partying was first). The Bears released me in 1995, and I officially retired in 1996. During my time withthe Bears though, one of the Bears owners (Brian McCaskey) saw me speak at a community service-required speaking engagement. He said, "Well, you have a career after football. You're a natural." My speaking career started that day.
<!- END OF TIMELINE ITEM -!> <!- TIMELINE ITEM -!>
April 2008
Tim Worley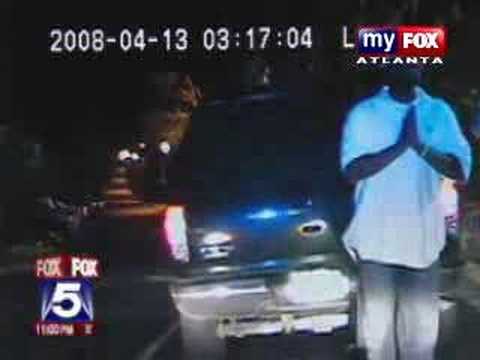 I'd been speaking here and there, and had just gotten inducted into the Florida-Georgia Hall of Fame (in '07). But, after nearly a decade of drug and alcohol abuse, I ended up in the news again. This time for being tasered by a Smyrna, GA police officer. I spent 23 days in jail. Although I was saved and grew up in the church, I knew the jig was up. I rededicated my life to Jesus. This time though, I didn't just want Him to be my fire insurance from hell. I wanted Him to be Lord of my life. He'd sent an angel in a police officer's uniform to save my life on April 13, 2008, so I figured the least I could do was let Him tell me how to live.
<!- END OF TIMELINE ITEM -!> <!- TIMELINE ITEM -!>
November 2010
Tim Worley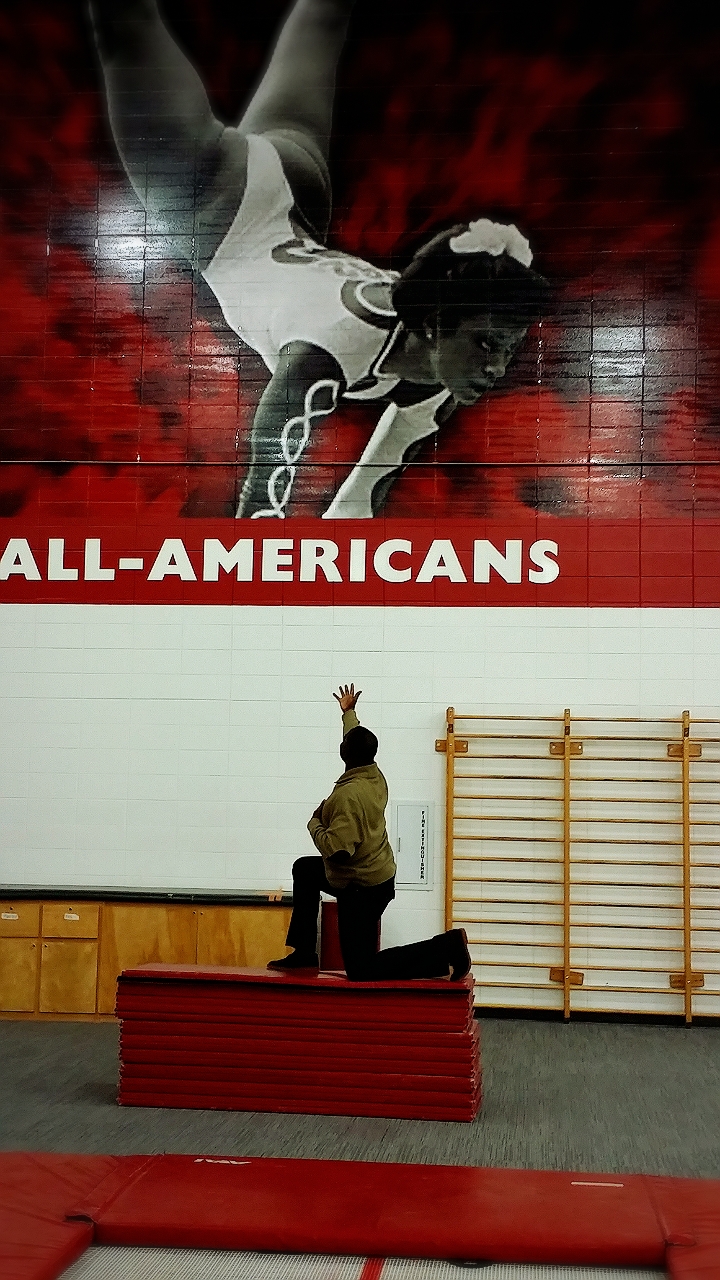 God brought her back. She said yes. #outpuntedmycoverage #mostblessedguyever
<!- END OF TIMELINE ITEM -!> <!- TIMELINE ITEM -!>
2011
Tim Worley

Worley Global Enterprises, LLC launches. Dee's nearly two decades as a global brand, marketing, PR and writing professional coupled with my speaking and leadership development consulting = a communications consulting firm with two SEC-pedigreed athletes at the helm.
<!- END OF TIMELINE ITEM -!> <!- TIMELINE ITEM -!>
2013
Tim Worley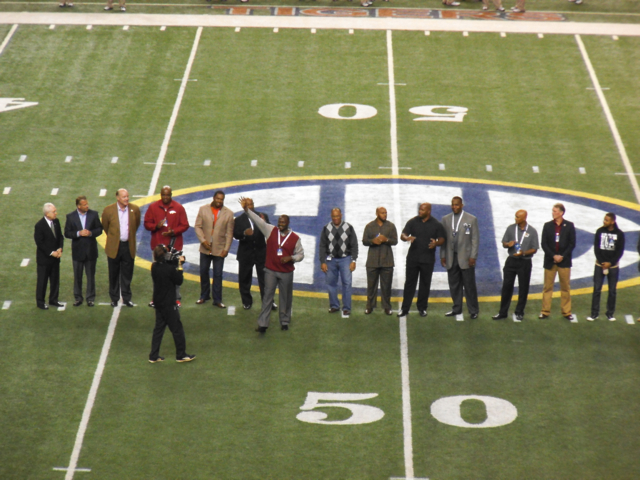 Inducted in the 2013 SEC Legends class. It was such a humbling experience to be recognized alongside so many SEC greats. The year prior, Alabama and Georgia played in the SEC Championship game. The year I got inducted as an SEC Legend, Auburn and Missouri played. We left at halftime (the West Georgia Auburn fans were, uh, challenging for Dee and me. Bless their hearts…). The weekend was outstanding, and the reason I chose the SEC over every other conference was confirmed: we're simply the best.
<!- END OF TIMELINE ITEM -!> <!- TIMELINE ITEM -!>
2015
Tim Worley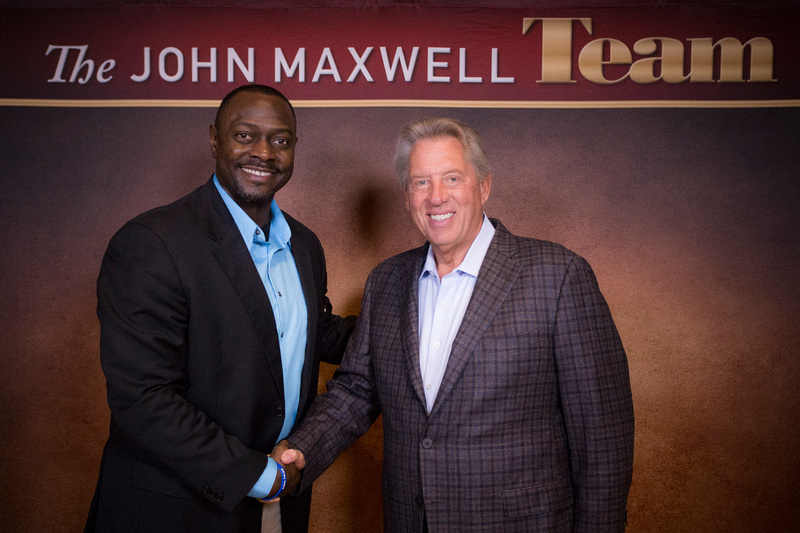 Certified as a John C. Maxwell speaker and leadership development trainer. This certification took my speaking and leadership development skills to a completely different dimension. Shortly afterward, I landed a speaking contract with K-LOVE / AiR1 radio.
<!- END OF TIMELINE ITEM -!> <!- TIMELINE ITEM -!>
Today
Tim Worley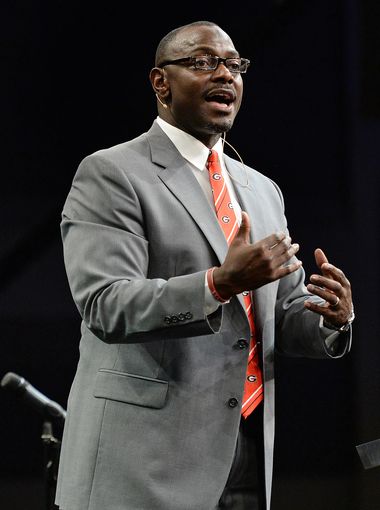 Most people hope to have one exciting career in their lifetime. I'm blessed to have two. Playing in the NFL was incredible. But, fifteen years into my speaking and leadership development consulting career, I'm beyond grateful for the countless opportunities I have to make a difference in peoples' lives. That's my purpose, and I'm honored to walk in it every day.
<!- END OF TIMELINE ITEM -!>
Leadership Development
Click to RFP Tim's Leadership Development consulting service
Speaking Engagement
Click to secure a one-time speaking engagement date on Tim's calendar
Press Requests
Click to request a press
interview with Tim